Monaural power amplifier Cuculo-mono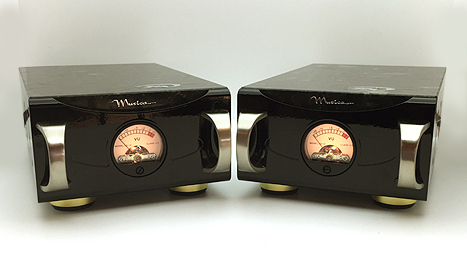 What is a Cuculo series?
Cuculo series derives from the cuckoo played by a clarinet of Beethoven's symphony No.6. Cuculo series is the peripheral device. I combine a Cuculo series with a Raicho series and have the quality which is just used and the design. A Cuculo series has the width of the 119mm. For a Cuculo series,there are no screws in a front, a surface and a side.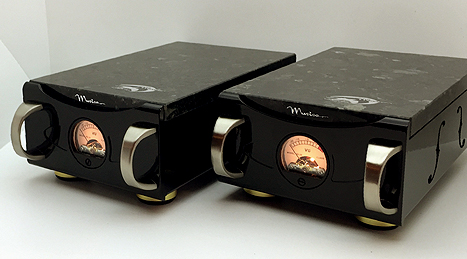 Cuculo-mono is not a digital amplifier
Cuculo-mono is 50W although being small. However, it is not a digital amplifier. Cuculo-mono is a pure analog amplifier. MUSICA produces digital amplifiers. However, as for the powerful low tone and dynamic range, an analog amplifier is excellent.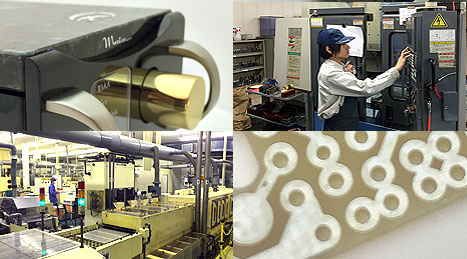 Made in Japan
For example, the original print board designed in us is made in a cooperation factory of Ogaki-shi.
"Toyota LEXUS" and "super express Shinkansen train" produces the printed circuit boards in this factory.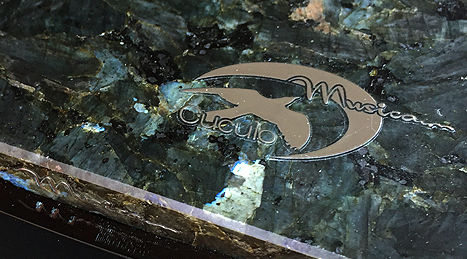 Top panel: Natural stone
Top panel: Natural stone "Emerald Pearl"(made in Norway)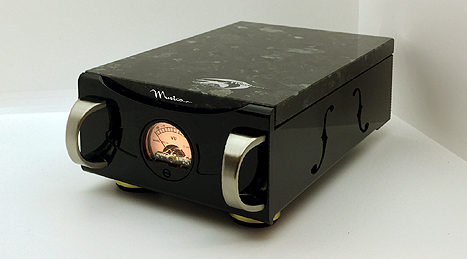 Specification
Model name : Cuculo-mono
Type : Monaural power amplifier
Output power : 50w
Output impedance : More than 4 ohms
Frequency Response : 5Hz-80KHz
Inputs : 1xRCA input
Dimensions : W119mm H70mm D196mm
Power Requirements : 100-240v ac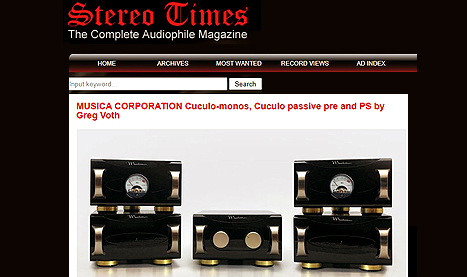 U.S. audio magazine review
Musica was published in the audio magazine stereotimes. Reviewed by Mr.Greg Voth.
Monaural power amplifier Cuculo-mono
Passive line preamplifier Cuculo-att
Power station Cuculo-ps
U.S. Stereotimes Cucuclo