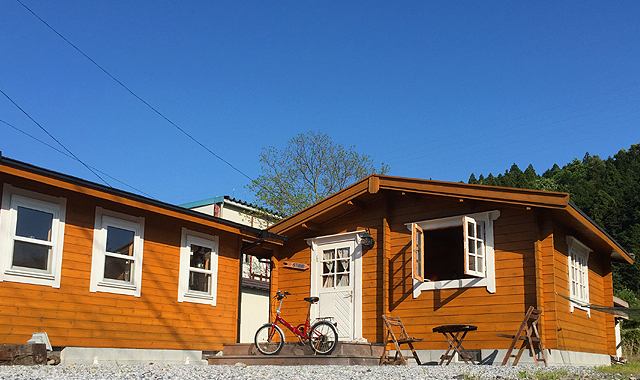 Our display house
We have a display house in Ogaki-city. Ogaki-city is located in the northwest area of the Nobi Plain in Gifu Prefecture and is known as being the most centrally-located city in Japan. Our display house is a logcabin imported by Finland. We test an acoustic feature in logcabin. Also, the guest who is interested in a product of MUSICA comes.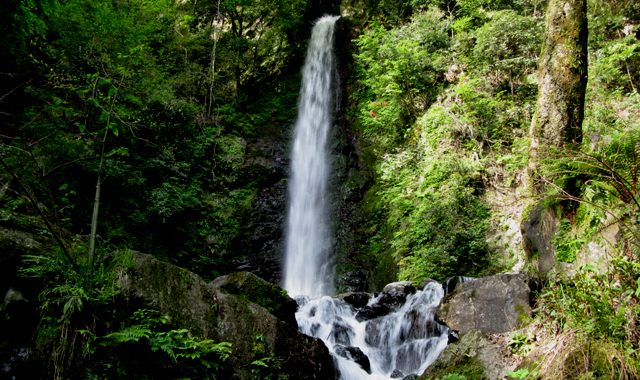 Famous Yoro waterfall
There is the waterfall of Yoro very famous near of our company. A historic document "Jikkinsyo" (written in A.D.1252), there is the legend that water turned into sake(alcoholic beverage). In A.D.717, the 44th Gensyo Emperor (reign A.D.715-724) comes, and Emperor named this waterfall "Yoro" (Today's Emperor is the 127th Emperor.)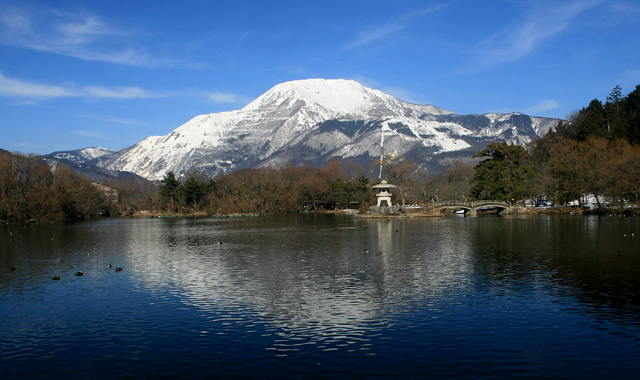 Legendary Mt. Ibuki
There is a legendary Mt.Ibuki(alt.1377m) near our company. Mt.Ibuki is well known for receiving the world's heaviest snowfall in recorded history. On February 14, 1927, the depth of snow at the top of the peak was 11.82 m (38.8ft) according to government records, which is a world record. In A.D.113, The 12th Emperor Keikou's (reign A.D.71-130) prince Yamatotakeru left many distinguished services. He set out to conquer Mt. Ibuki, but he failed and was injured seriously. It is believed that God is in Mt.Ibuki.