Vacuum tube buffer Cuculo-tube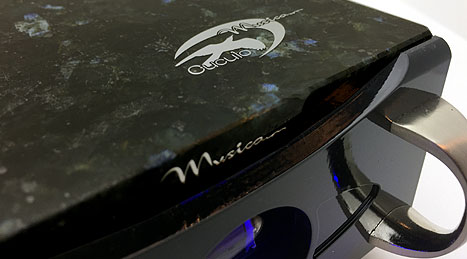 What is a Cuculo series?
Cuculo series derives from the cuckoo played by a clarinet of Beethoven's symphony No.6. Cuculo series is the peripheral device. I combine a Cuculo series with a Raicho series and have the quality which is just used and the design. A Cuculo series has the width of the 119mm. For a Cuculo series,there are no screws in a front, a surface and a side.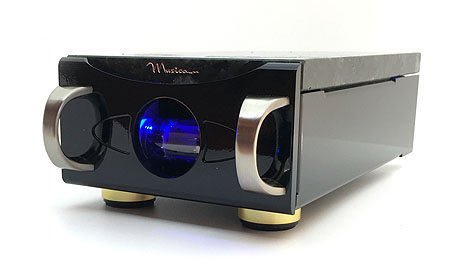 Ignoring impedance matching increases loss
Since the output impedance of a general preamplifier is about 1 kiloohm and the input impedance of a power amplifier is 47 kiloohms, the loss due to impedance mismatch is 2.1%. If you use Cuculo-tube between the preamp and the power amp, the loss will be 0.21%. Ignoring impedance matching rather increases loss.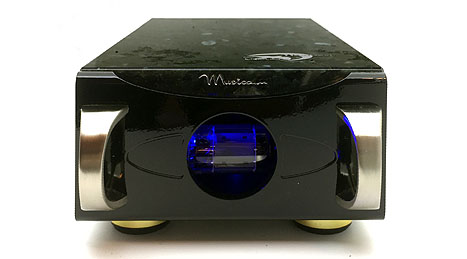 Vacuum tube buffer circuit
Cuculo-tube uses a tube buffer circuit. The tube is a low μ triode 12AU7 and the European name is ECC82. It features dynamic and low noise. The powerful bass and overtones peculiar to vacuum tubes are beautiful.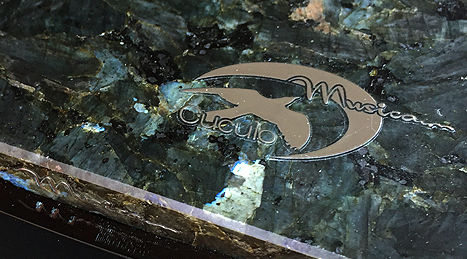 Top panel: Natural stone
Top panel: Natural stone "Emerald Pearl"(made in Norway)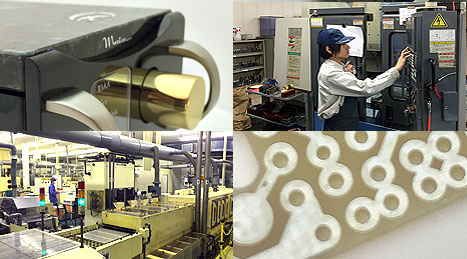 Made in Japan
For example, the original print board designed in us is made in a cooperation factory of Ogaki-shi.
"Toyota LEXUS" and "super express Shinkansen train" produces the printed circuit boards in this factory.