Passive line preamplifier Cuculo-att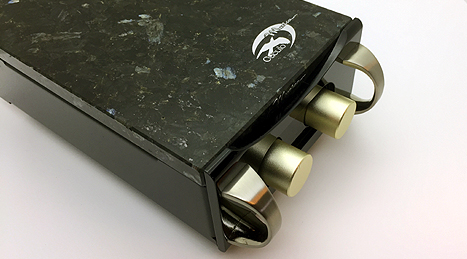 What is a Cuculo series?
Cuculo series derives from the cuckoo played by a clarinet of Beethoven's symphony No.6. Cuculo series is the peripheral device. I combine a Cuculo series with a Raicho series and have the quality which is just used and the design. A Cuculo series has the width of the 119mm. For a Cuculo series,there are no screws in a front, a surface and a side.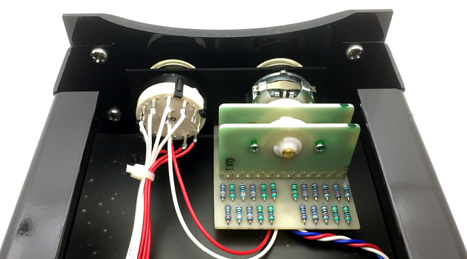 Reliable parts used in measuring instruments
The volume control 23-contact rotary switch uses the reliable switch used for measuring instruments. The contact resistance is lower than that of a general switch, Since there is little distortion, it is possible to switch without damaging minute signals.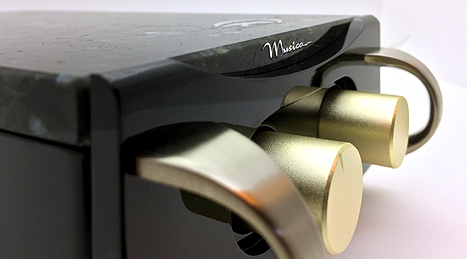 Input impedance: 50KΩ Type A
Cuculo-att is not a "dB step" attenuator. Cuculo-att is a sound pressure curve (type A) that humans naturally feel. Also, the input impedance of many attenuators is 10-20KΩ, while the input impedance of Cuculo-att is 50KΩ. This is equivalent to a typical preamp.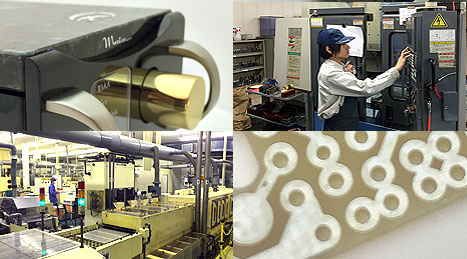 Made in Japan
For example, the original print board designed in us is made in a cooperation factory of Ogaki-shi.
"Toyota LEXUS" and "super express Shinkansen train" produces the printed circuit boards in this factory.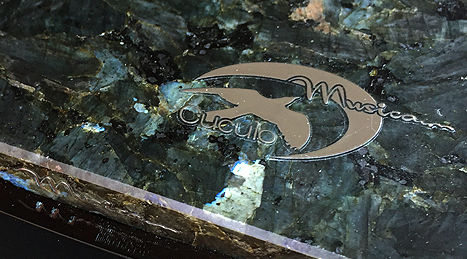 Top panel: Natural stone
Top panel: Natural stone "Emerald Pearl"(made in Norway)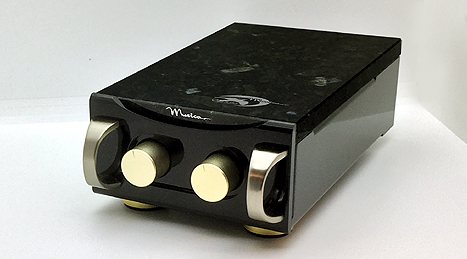 Specification
Model name : Cuculo-att
Type : passive line preamplifier
Inputs : 4xRCA unbalanced inputs (impedance 50KΩ)
Outputs : 1xRCA unbalanced outputs
Dimensions : W119mm x H70mm x D196mm
Level adjustment : 0 to -∞ dB (23 steps)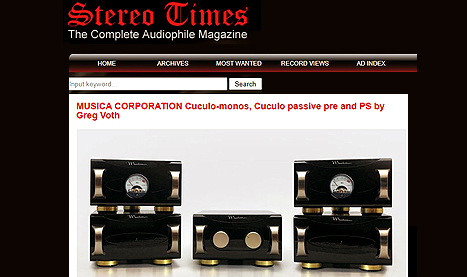 U.S. audio magazine review
Musica was published in the audio magazine stereotimes. Reviewed by Mr.Greg Voth.
Monaural power amplifier Cuculo-mono
Passive line preamplifier Cuculo-att
Power station Cuculo-ps
U.S. Stereotimes Cucuclo